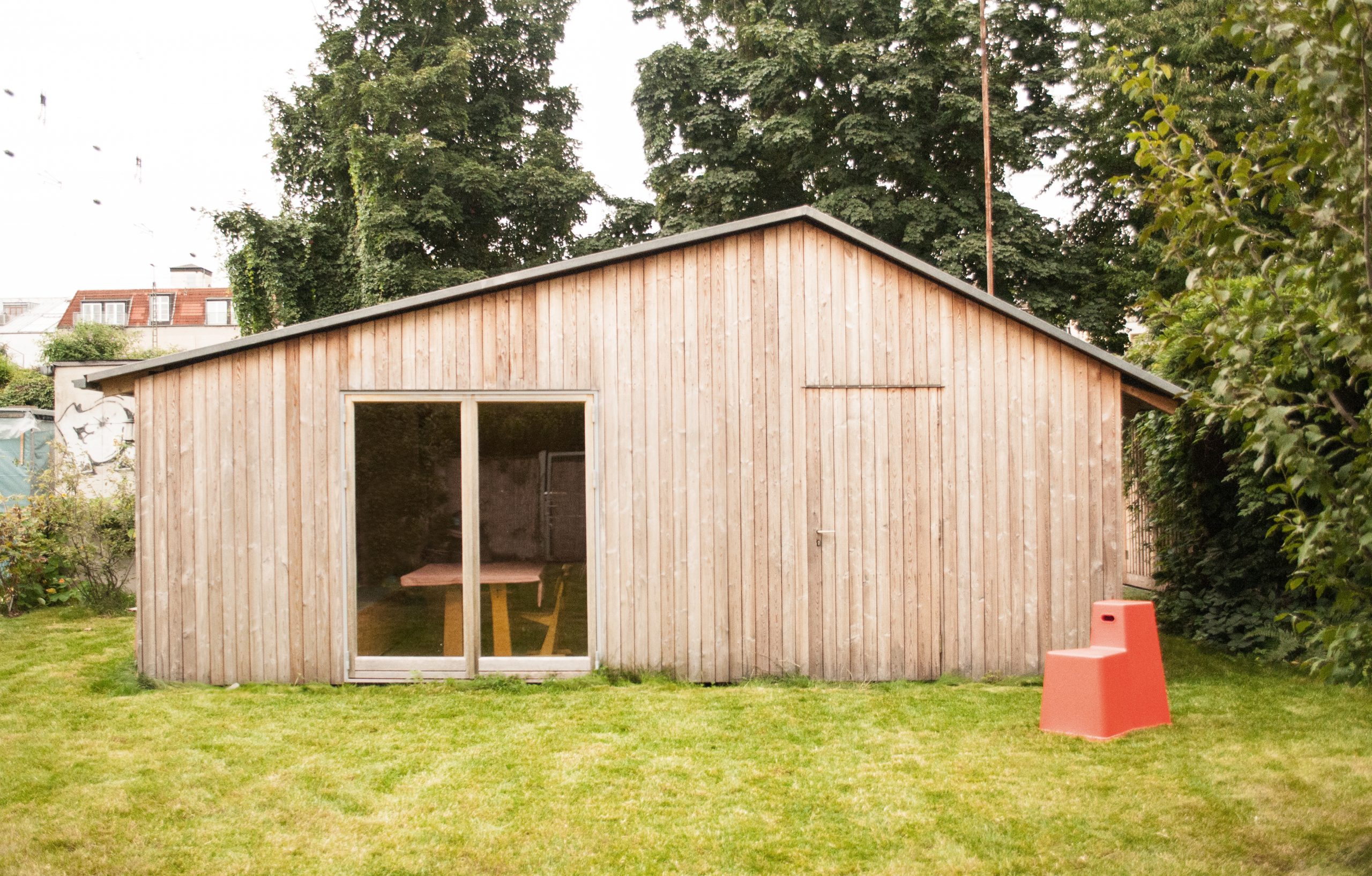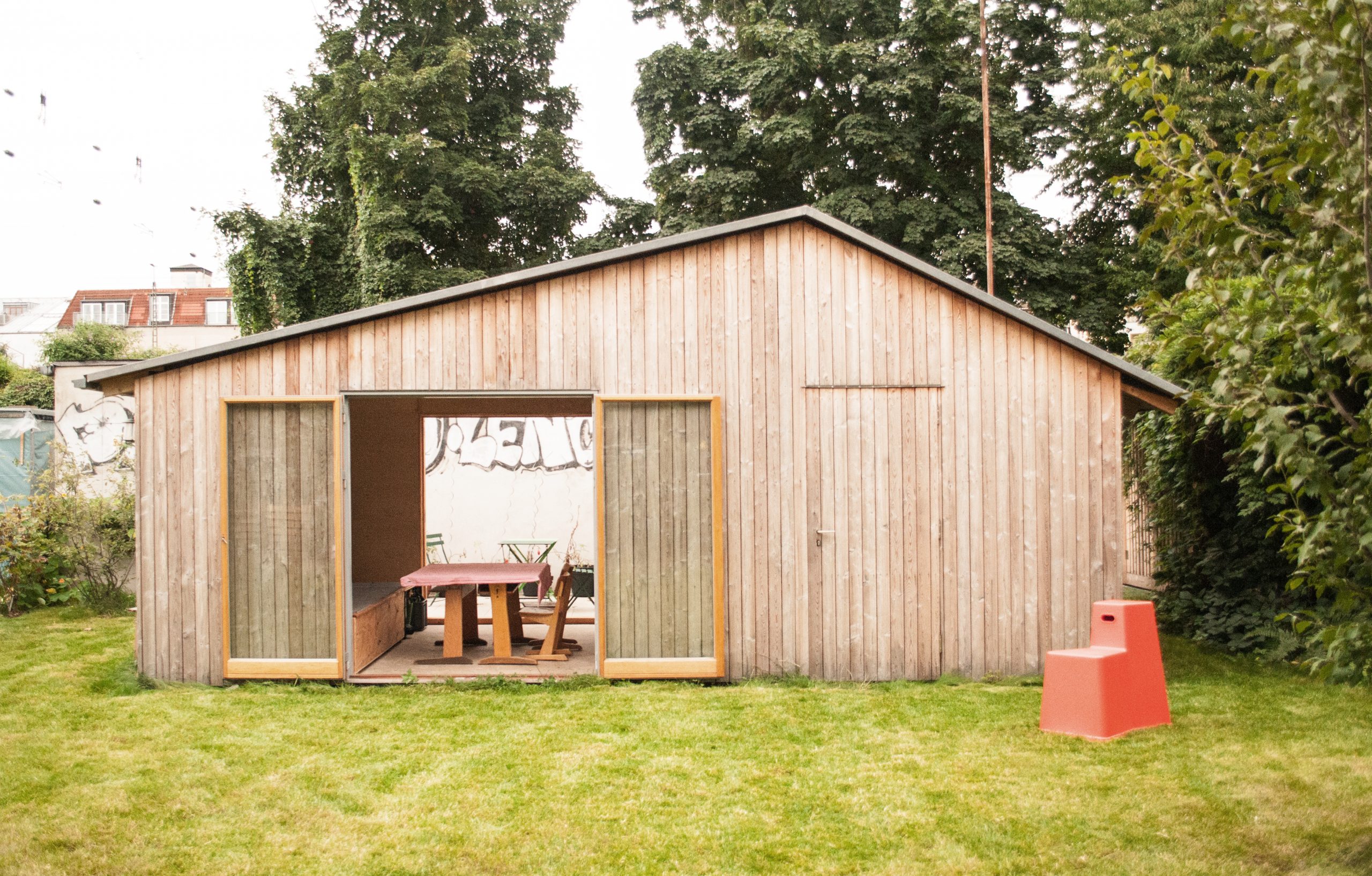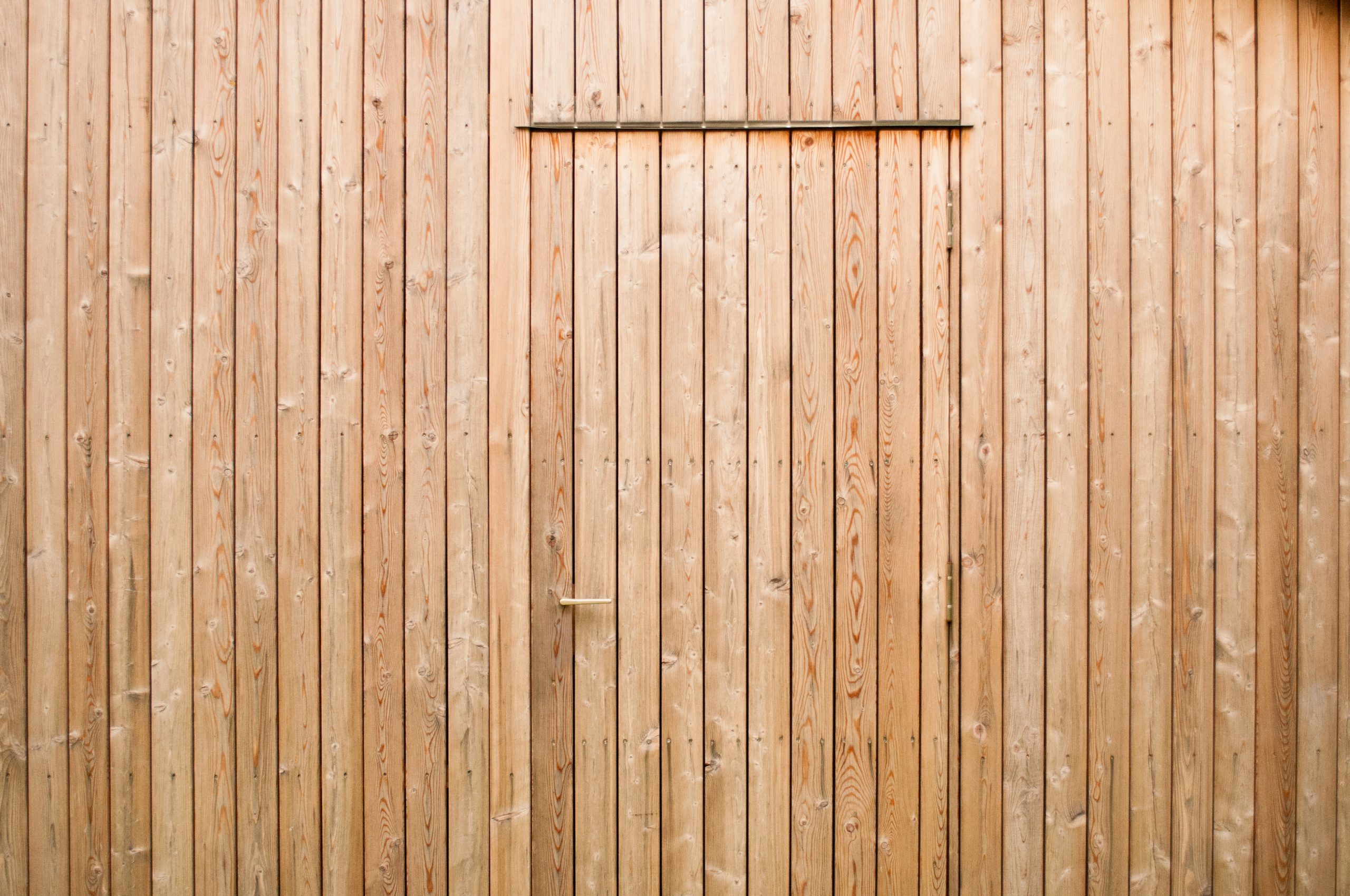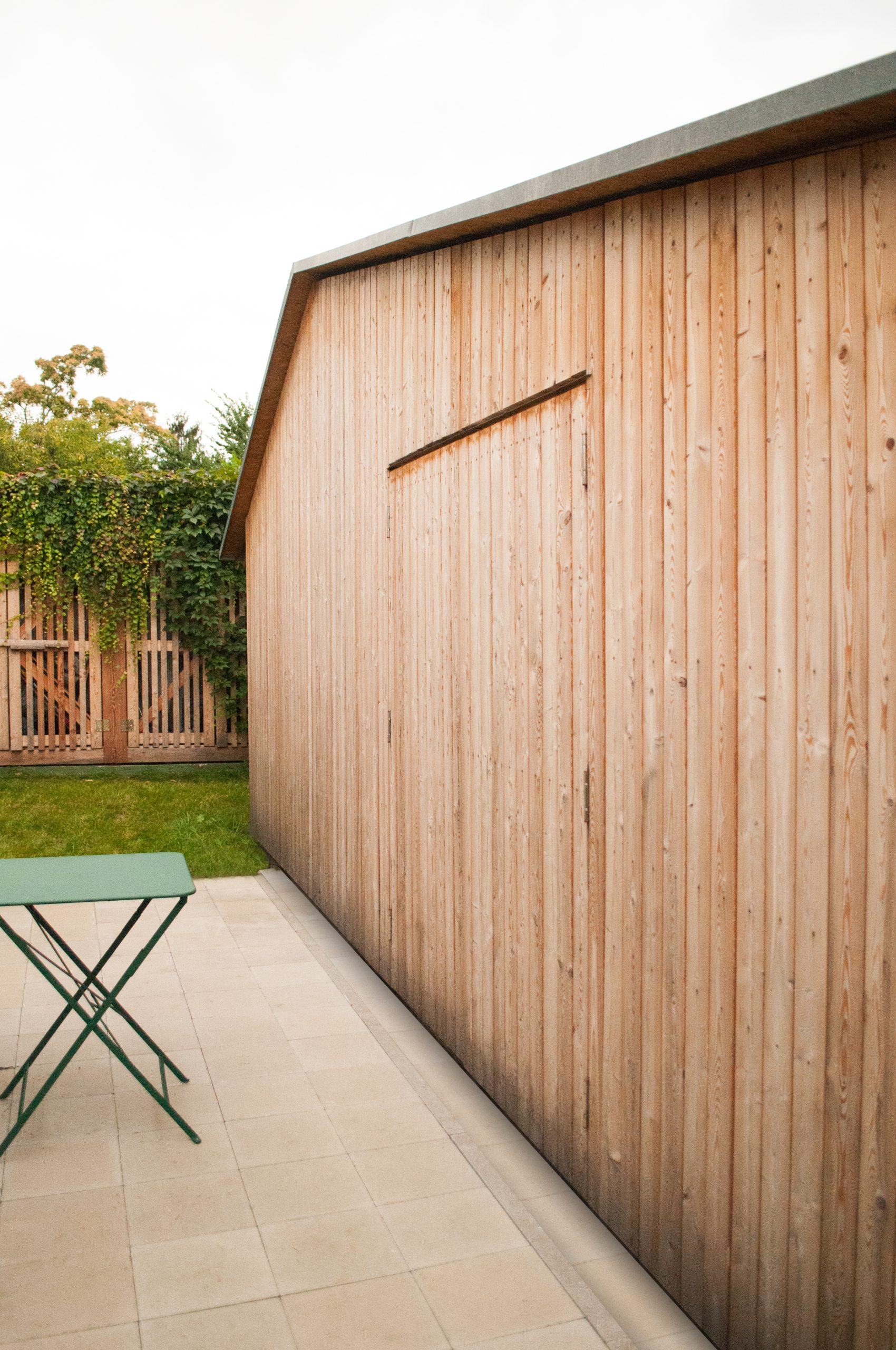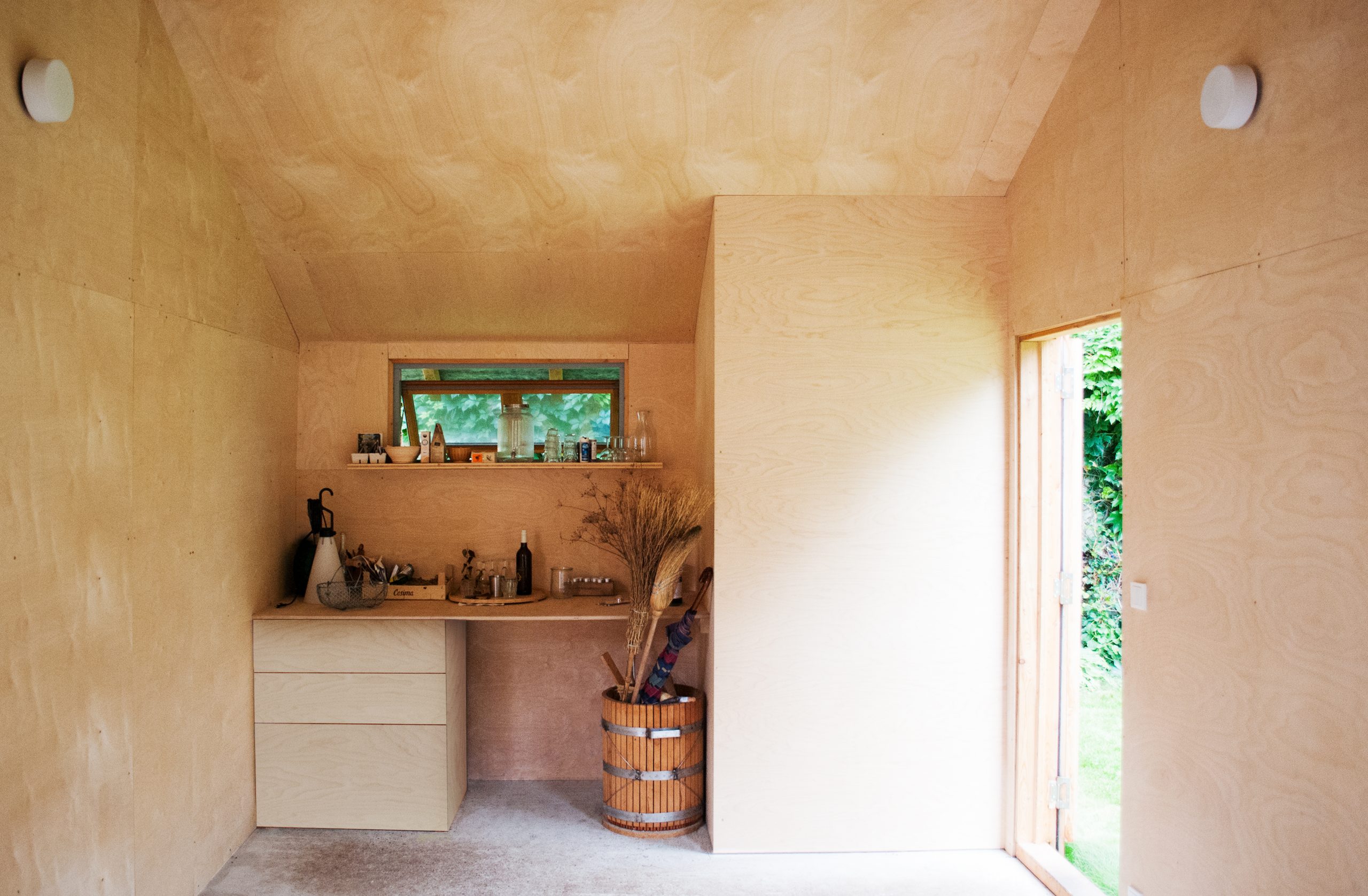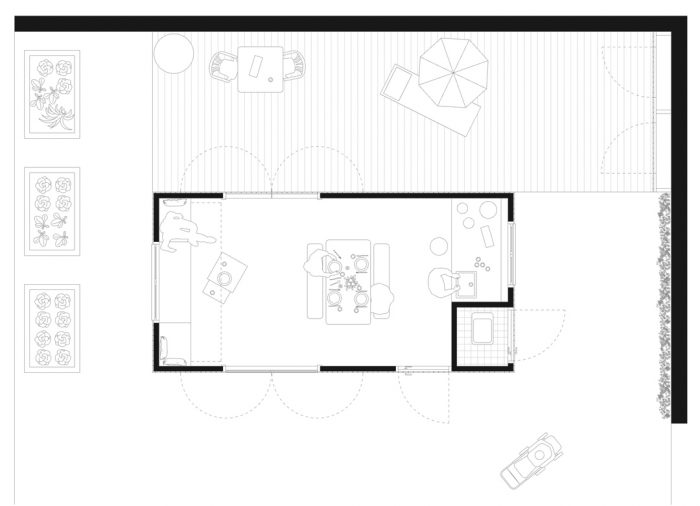 In einer Schrebergartensiedlung in Köln entstand dieses Gartenhaus mit 24qm Grundfläche. Um den Wünschen der BauherrInnen gerecht zu werden, musste eine individuelle Lösung geschaffen werden, die den Fokus auf einen multifunktionalen Innenraum und hohe Flexibilität der Laube und des Grundstücks legt. 
Bei geschlossenen Fenstern und Türen sind der Innenraum der Laube und der Terassenbereich nicht einsehbar. Öffnet man diese, entstehen offene und lichtdurchflutete Bereiche: Der Innenraum wirkt dann fast wie ein offener Pavillon und bietet Schutz vor direkter Sonneneinstrahlung.
Die eingebaute Sitzbank lässt sich einfach zu einem Bett umfunktionieren. Die einfach gehaltene Küche bietet Platz für die wichtigsten Dinge.
Seitlich der Laube befinden sich eine Bio-Toilette, eine Outdoor-Dusche und ein integrierter Werkzeugschrank.
[EN] In an allotment garden settlement in Cologne, this cabin with a floor area of 24 sqm was built. In order to fulfil the wishes of the clients, an individual solution had to be created that focuses on a multifunctional interior and high flexibility of the micro house and the plot.
When the windows and doors are closed, the interior of the bower and the patio area are not visible. If they are open, light-flooded areas are arrising: In this case the interior almost looks like an open pavilion and offers protection from direct sunlight.
The built-in bench can easily be converted into a bed. The simply designed kitchen offers space for essentials.
To the side of the tiny house are a composting toilet, an outdoor shower and an integrated tool cupboard.